Store
2014 Toast Across America for CFCF are now AVAILABLE

Toast Across America Pack are now available at Los Gatos Cigar Club. Quantities are very limited so come in today.
Toast Across America 2014 for CFCF
The 2014 Toast Pack includes the Opus X Shark Box-Pressed Figurado and the Julius Caeser Shark Box-Pressed Figurado – these are not available on the open market. Each pack sells for $50 and all proceeds go directly to the Cigar Family Charitable Foundation.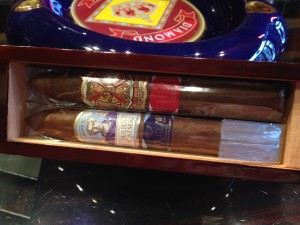 BigB (1), FFOX 13 Belicoso (2), FFOX 888 Especiale Natural (2), FFOX BBMF Maduro (1), FFOX BBMF Natural (1), FFOX Lancero (2), FFOX LBMF (1), FFOX LFMF (1), FFOX Piramide 56 Especiale (1), FFOX Shark (1), FFOX Tauros the Bull (1), FFOX Tiger Shark (1), Angel's Share Churchill (1), Angel's Share Toro (1), Casa Fuente Mi Casa Tu Casa (2), Don Arturo Gran AniverXario Churchill (1), Don Arturo Gran AniverXario Toro (1), and Fuene Fuente Forbidden X Double Robusto (2)